This time last year, Zach and I were living in Manchester, NH and I was a regal vendor at the Downtown Manchester Farmers Market. Upon being a vendor and meeting other hard working farmers, bread makers, fisherman and more — many are so generous in sharing and spreading the love of their products. Case in point: I was given some 'Cranberry Beans' purple striped beans to try and the experience was super neat! Over the years, cooking has become much more enjoyable as a process rather then the end dish.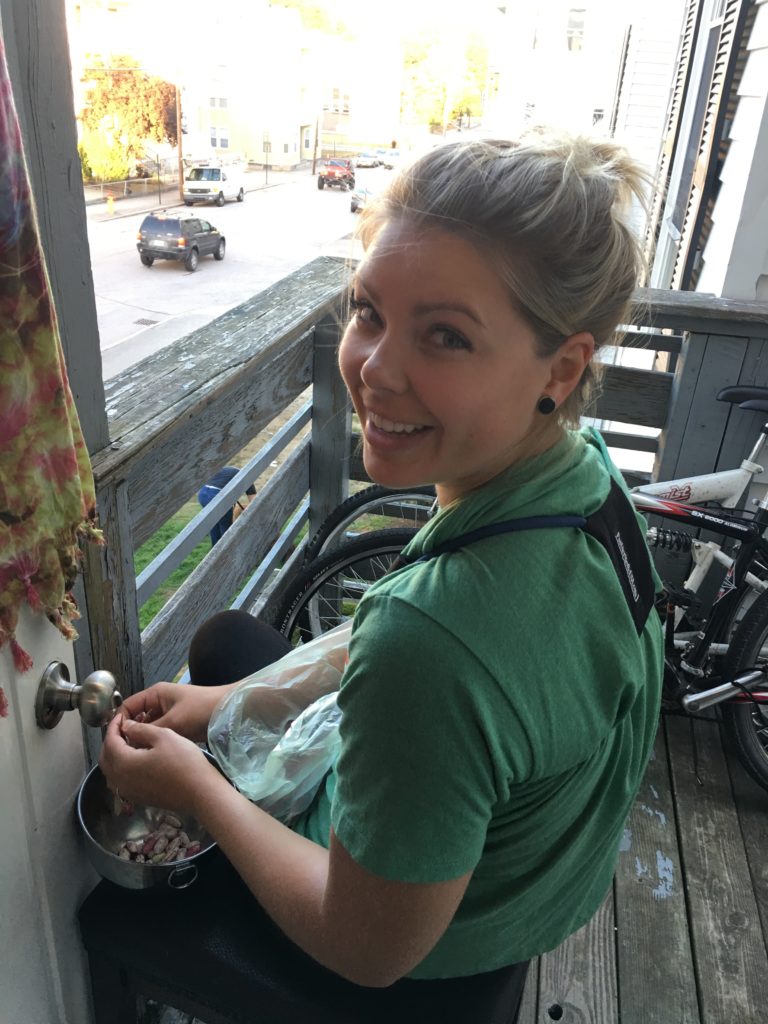 Yield: 2
• 2 cups (20-30 pods) of peeled 'Cranberry Beans' purple striped beans.
• 1 tsps of Gnarly Pepper Veggie Dip blend
Peel your beans from the pod and rinse.
Bring water to a boil and boil beans for 20-25 minutes, until tender.
Drain water and season with Gnarly Pepper Veggie Blend.
Mix with salad or have as a dinner side!