Oh my San Fran! (not Lanta…)
I subscribed to Chobani's news and updates and for being in Santa Clara, CA currently with Zach — an email comes through for a Happy Hour… IN SAN FRANCISCO! I immediately RSVP'd YES not even knowing how I'd get there. As the event approached, I did my research and figured out my route and got super excited to attend!
The event was at Southern Pacific Brewing, a really hip swanky brewing company with one of the best IPA's I've every had — EXTRA IPA abv = STRONG. Once people started to shuffle up the stairs to the private Chobani Incubator event, I followed…a touch early. Right away women were talking to Jackie (Incubator team member) about there products! I mean of course I brought Gnarly Pepper samples, but I wasn't sure if and when to pitch the best tasting blend for plain greek yogurt ever made (not boasting at all… haha). So once that went down, I thought wow — here we go! I approached Jackie in the standard loner, creepy, semi-stare BUT look-away mode as she says, "Hi, I see you".
DEAD.
I don't know what it is for sure, maybe my slight obsession with business and those that are successful and make an impact and can run a room, but I 'm more in AW of Jackie and Mitch from Chobani than I would be…Whoopi Goldberg…'The View' days, not 'Sister Act' days... I suppose there is a sense of pressure  when visiting with them in trying to make an impression. Needless to say, after my fumbled worded semi-weird description of Gnarly Pepper and the food scene of South Dakota… I'd say Jackie forgot about me in 10 mintues, but hey, when in San Fran. (note: Jackie was really nice and saw my insight with GP)
The EXTRA IPA made it easier to make rounds with others. Listed below are the companies I got to speak with the owners/ team members;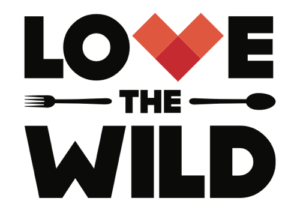 Love the Wild — Katrina, alumni of the Chobani Incubator provided insight on the program.


Cacoco • Drinking Chocolate — Tony & Liam were a fun team that understood personality in a business is just as important as the product itself.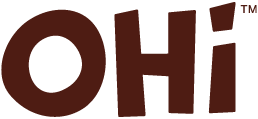 OHI Superfood Bar — Dawn had a wonderful startup story about making bars for herself and sharing with others that led to her expansion, even into Wholefoods!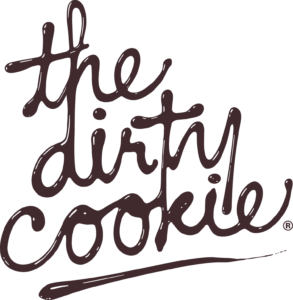 The Dirty Cookie — Shahira creates cookies shaped into cups, HELLO bachelorette party! Though it might seem like a novelty item, Shahira has a wonderful 'shot' of the chair retails.


Snow Monkey — Rachel, alumni of the Chobani Incubator gave advice on the application process and threw down a 'so you're the wife to greek yogurt' < haha I suppose so 🙂

SOBA SF — Vik had me at protein; providing the US with buckwheat.


yoconut — Bonnie is willing to team up for some vegan options for Gnarly Pepper. Her plain yoconut yogurt would be a great alternative for the vegans to get their salty savory fix pairing it with Gnarly Pepper.
Shout out to Nancy — a wonderful founder of a tea company that I didn't catch/get her card.
Other connections were made but these were ones that were really more one-on-one and I couldn't be more grateful to be SURROUNDED by like-minded people fighting the same struggle/success. The highs and lows of entrepreneurship are real. A life that makes my heart sing in possibilities.
Cheers –
Sara Gotch