Hello! It's so Gnarly you're here!
Thank you for checking out Gnarly Pepper and showing interest in our products! It was a pleasure being invited to share our amazing products! Since winning the OpportUNITY event Spring of 2022, we have been crafting new blends, looking to expand our spices and updating our Value Pouch packaging! On top of the updates, we still focus on our vision to tap into commissary with our Like Mayo blend + Plain Greek yogurt providing your customers with the healthiest salads on the market! Imagine labeling traditional Chicken Salad at 800 calories and Gnarly Pepper Chicken salad at 280 calories! Be the first store to give our commissary vision a trial!!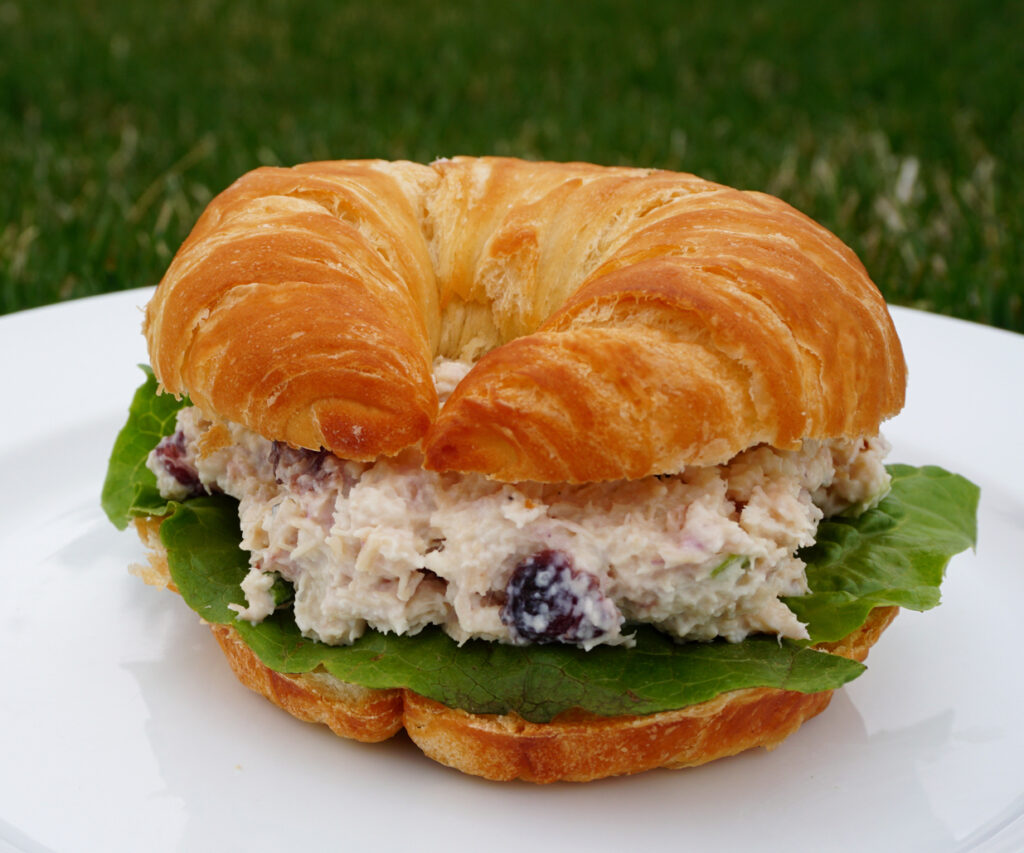 Interest Submission Form Below!
Currently, we offer our Tear Packets that pair with the 5.3-6oz containers of plain greek yogurt, any brand! Tear Packets are packed with QTY 12 individual units in a perforated box for shelf or hang tag display. Those perforated boxes are packed in our Master Case QTY 18 (12pk boxes) giving you 216 units per master case! MOQ 3 Master cases (1 of each blend is preferred). We are open to discussion on bulk price breaks or mini order trials. Please contact us below!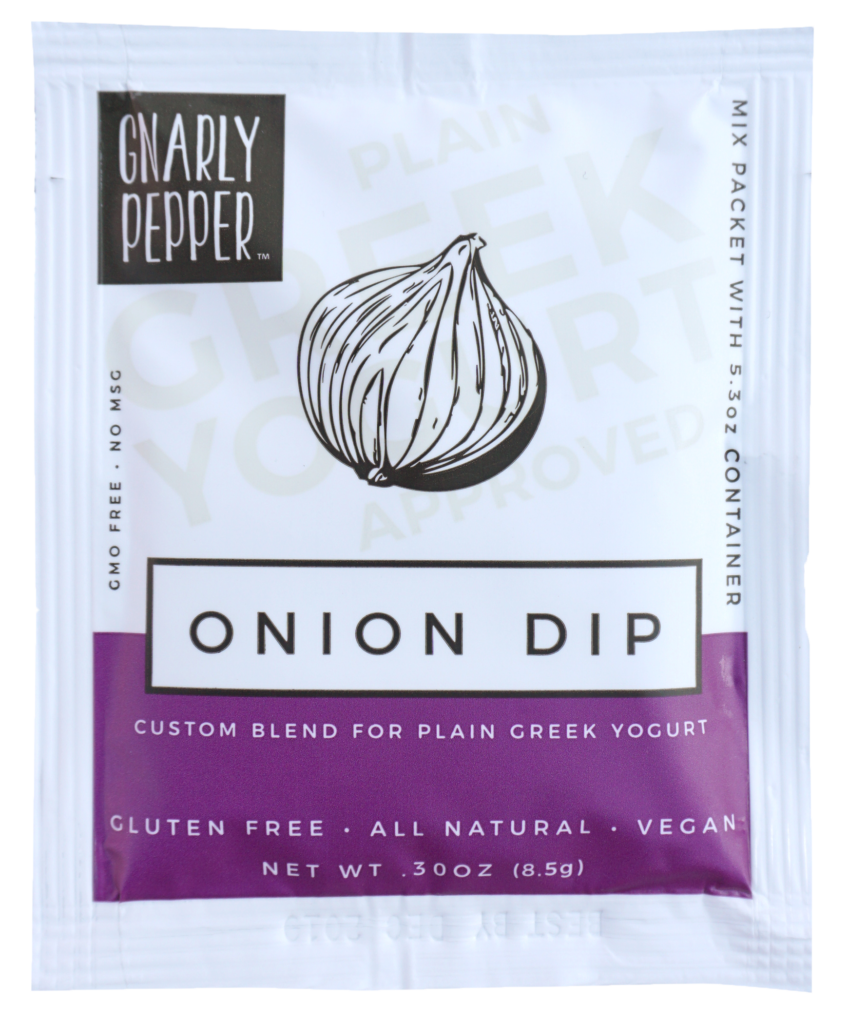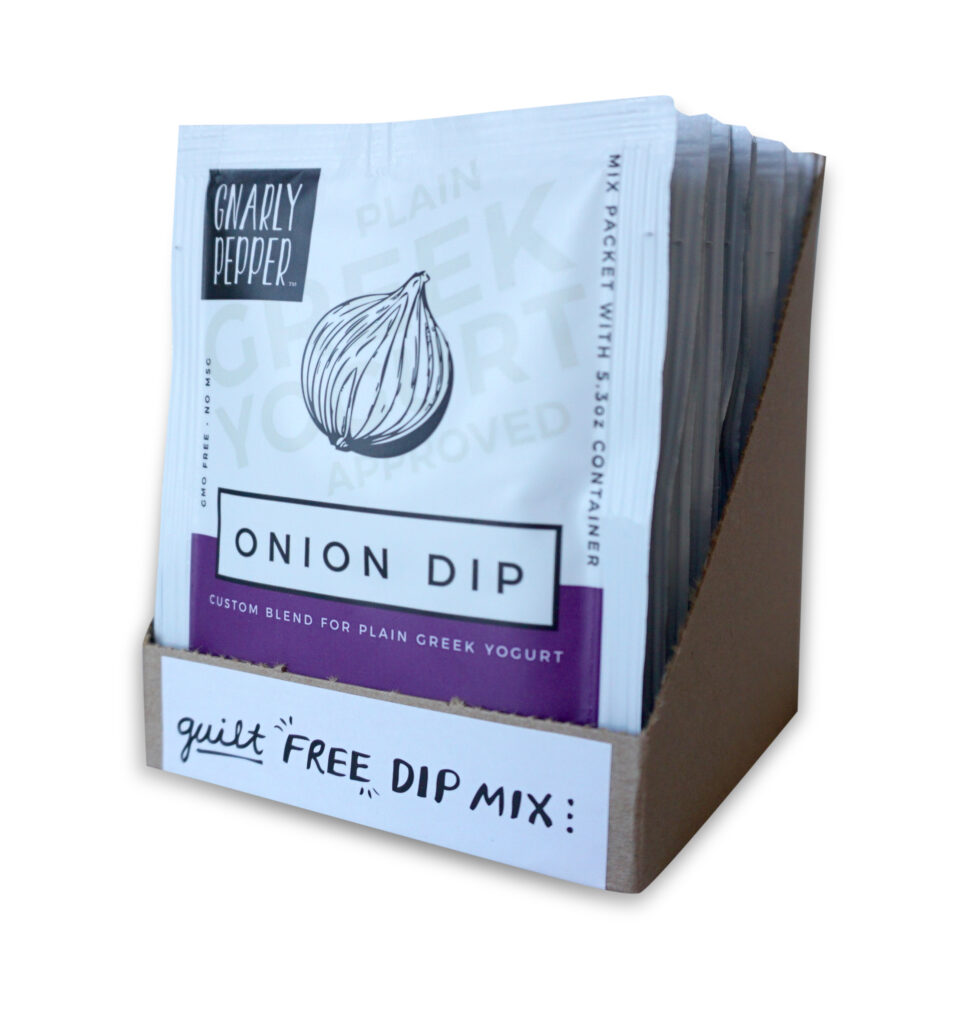 Our Tear Packet offerings are: Onion Dip, Veggie Dip and Like Mayo
All 3 blends are All Natural, No MSG & Gluten Free and our Onion and Veggie blends are also vegan friendly and GMO Free.

Looking forward to connecting and providing healthier solutions for your customers!