My conversation with Anne was of great fortune when I struck a friendship at a Tennessee Wedding on September 16th, 2017. Great friends of mine, Paul and Sarah wedded in Nashville at a gorgeous lake location.  With my camera in hand, and the LOVOTO business inspired desires, I recorded and captured moments of their day.
At the wedding, Paul's cousin Chris, whom calls me Karen, introduced me to his wife, Adria. We met at the portable bar. After some small talk about what each of us do for a living… she said, "We know people at Hy-Vee," glancing at her husband, 'Babe, don't we? We know people at Hy-Vee." I was trying to keep my cool as if it would be neither here nor there if I landed a spot in the Des Moines market of Hy-Vee, but I was DYING to learn more — but waiting for the right time.  The wedding was a blast and the fun continued on to downtown Nashville.  To make a long story short here are two photos that sum up the night: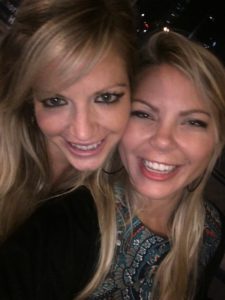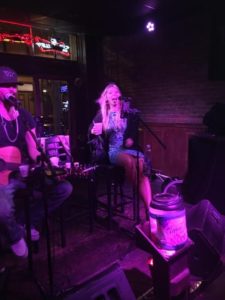 The next morning, with my stunna' shades on — we all go eat BBQ and before Adria and I go our separate ways I hand Adria my business card.
This might sound like a classic story of 'Make a Best Friend' and never talk again kind-of-night… but Adria kept her word • she got in touch with Anne > Anne reached out to me > as we chatted, I learned she has a podcast: "Conversations with Anne Elizabeth" > She invites me to be on an episode > we schedule a date > had a wonderful conversation (hense her title right!?) > and it came out January 16, 2018!
Anne posted a Friday Favorite on her instagram from the podcast, "Talk to some mentors and different people in the field that you are going into (with your product). As far as jumping in, a lot of entrepreneurs don't tell you how much time is invested when you become your own boss and I think it is because if you don't try, you're always going to wonder what if. No one wants to be a dream crusher. It's such a fun experience to always try. I'd say if it's in your gut, you gotta go. " – Sara Gotch, Owner of @gnarlypepper. ?Take a listen to Sara's entrepreneurial path ? and my #FridayFavorite!
Product Entrepreneurs, foodies, dietitians, and more I highly recommend you listen — and if not my episode… Anne has 57 other episodes that will spike your interest!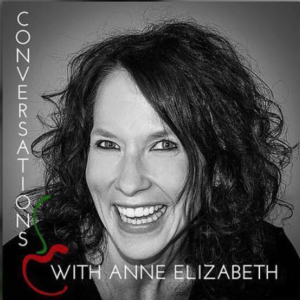 Please visit Anne's Website. She has a blog, podcast, things she loves (Gnarly Pepper) and more!
Cheers! xx
-SG