Within 17 days…
I was given an exclusive invitation to Plug and Play's Food & Beverage Selection Day.
I learned that Selection Day is an opportunity to present Gnarly Pepper to 20+ C-level execs/SVPs from F250 

food

 corporations. (Including folks from: PEPSICO, Chick-fil-A, Taylor Farms and more…)
I learned that I get 4 minutes dedicated to Zach and I's future with 1 minute Q&A.
I sent my reply that I'm F'n THERE!
I received a follow up phone call to make sure I attend because of xyz…
I booked a flight from MKE > SCJ
I found a nice private room on AirBNB
I dove into my Keynote
I had a number of calls with Nathan Gold, a presentation specialist.
I did the homework Nathan gave me… and we found my opening line.
I sent my keynote off to Plug and Play.
I rehearsed my presentation 1,192983,2992893 times, in the bathroom, in the kitchen, facing a blank wall, in the closet, upside down…
I flew to San Jose, CA destination: Sunnyvale, CA.
I present tomorrow (July 12, 2018)!
ANDDDD MORE TO FOLLOW!
Since I read my horoscope, I about fainted when I read GEMINI: July 2018 OVERVIEW (as Zach rolled his eyes, shaking his head, "Seriously, this only happens to you")
As highlighted: (Note: I present July 12, 2018)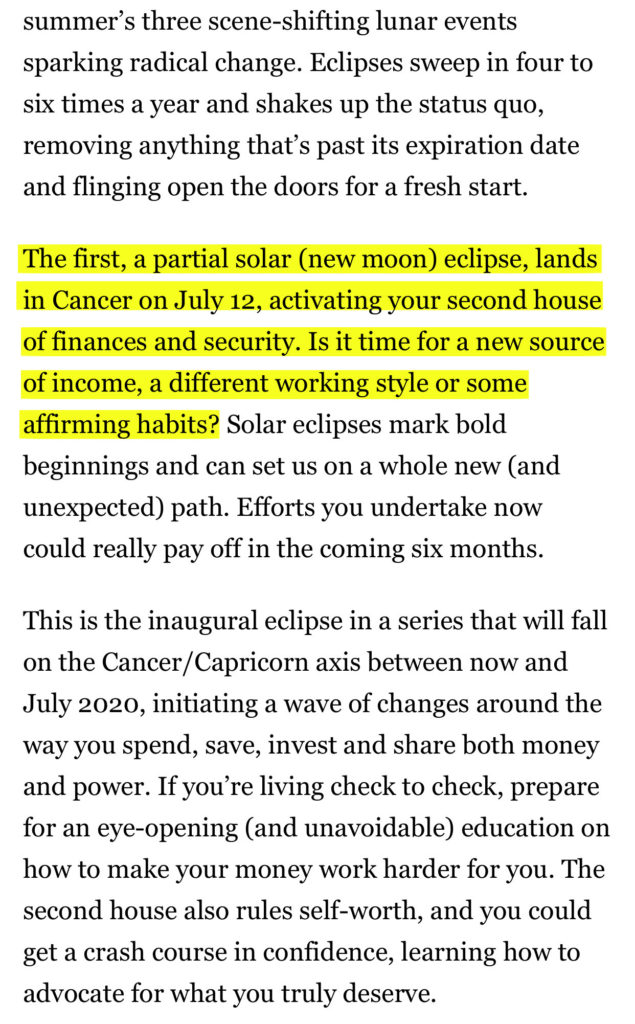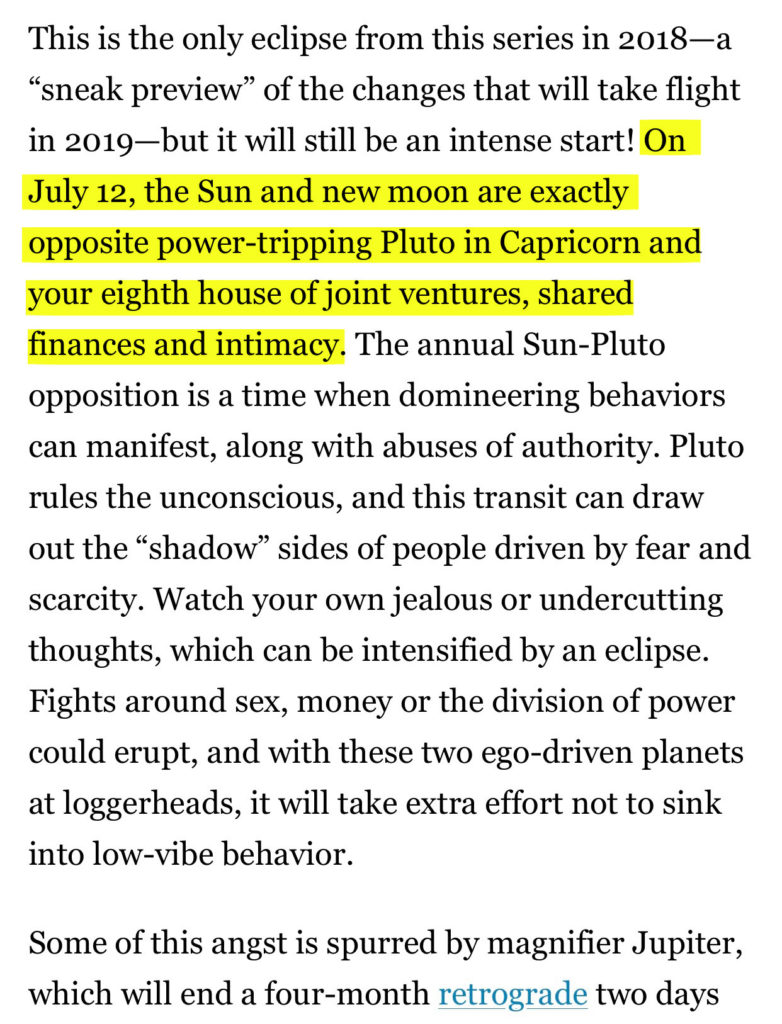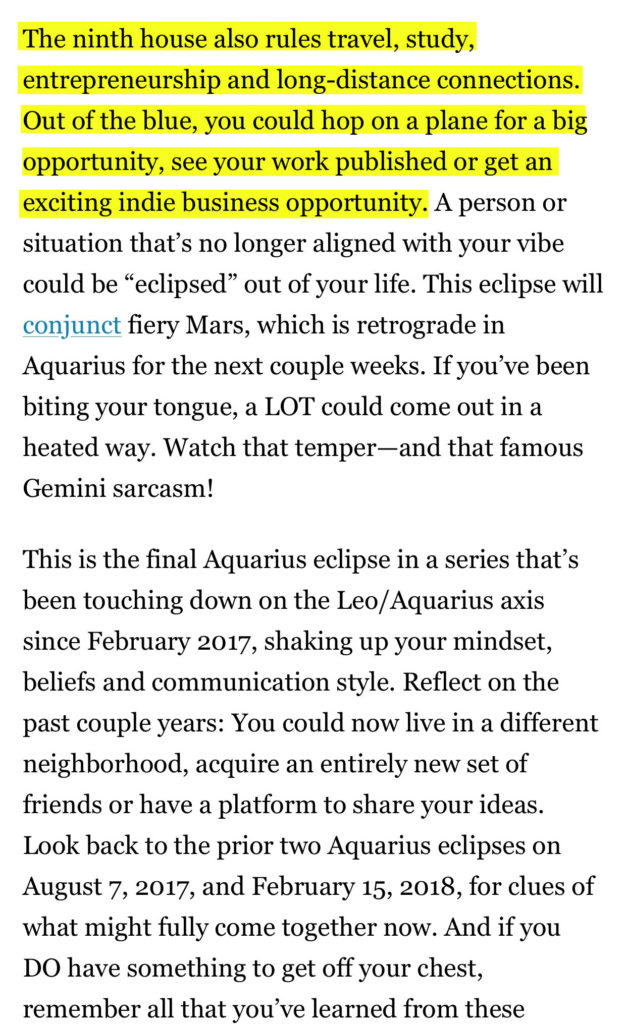 And since you're here… CHECK OUT THIS LINK 😉 hahaha