It has almost been a month running Gnarly Pepper at Newbo City market; and the repeat customers, the try-er-outers and the friendly people we've meet has been a whirlwind of fun and exploration.
Thank you Cedar Rapids for adopting Gnarly Pepper into your community and a HUGE Thank you to Newbo City Market. What a fun, big family. From the vendors to the staff — this is now our second home; and I couldn't be more thrilled.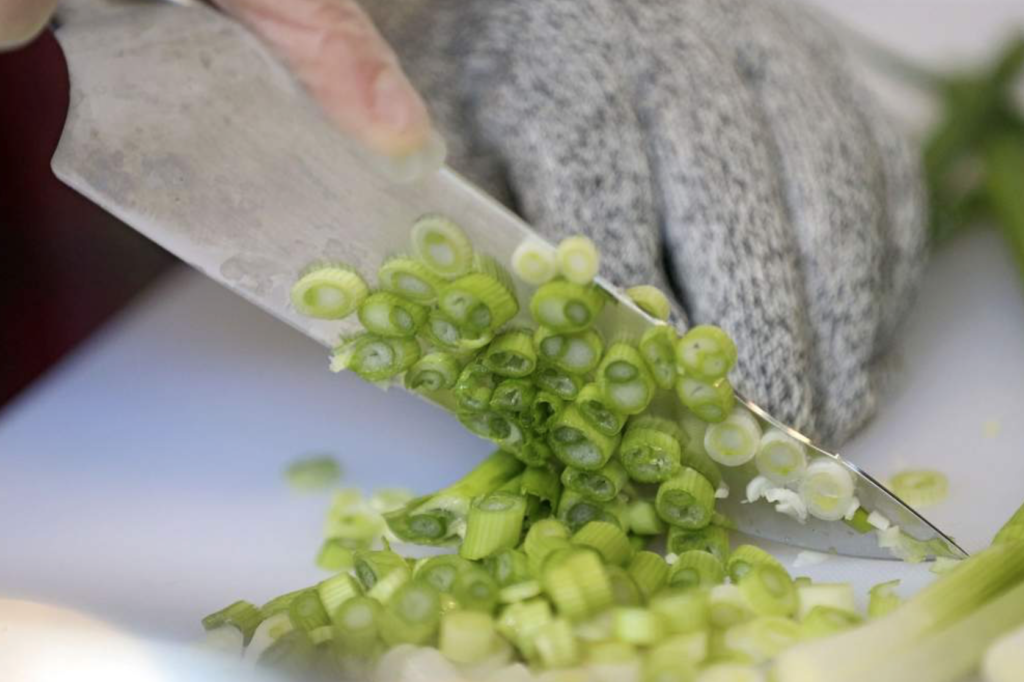 Weekly, we switch out our 'Sara's Weekly Salad' Special, and our retail salads, dips and mayos in our retail fridge. As of this week, April 4th, we have now started to switch up our egg and tuna salad recipes! If you had a favorite TELL US! We're putting out the vibe of any and all wanting your feedback to create menu staples!
I never thought I'd be running a salad sandwich shop, but when I was 6? 7? I created the 'special' salad one summer evening at my grandma's. — the secret?? chopped baby carrots and sliced radishes. MIND BLOWING I know…but those two ingredients did make their way in a few more family salads years later 🙂
I'm so blessed to get creative and have the public jump on board with what's on the menu. A chicken salad with chocolate shavings?? Weird right!? but it just might be next weeks 'Sara's weekly special'. We're here to have fun, experiment and come up with new salad creations. Explore that pallet of yours! P.S. Our Chakra Chicken Salad will remain a staple 🙂
Our menu is simple.
1. Choose your salad; ANY SALAD!
(price determined my crash pad #2)
Chicken Salad, Tuna Salad, Egg salad, Sara's weekly special salad, or our Vegan Option; ChickMEout)
2. Choose your Crash Pad
• CROISSANT…………………………$7.94
• WRAP………………………………….$7.94
• LETTUCE BOAT…………………..$7.24
• SMALL CONTAINER…………..$7.24
• LARGE CONTAINER………….$12.62
• LIL' CUP……………………………….$3.74
3. Enjoy a side
• Sweet Potato Chips …………..$1.87
• Assorted Veggies……………….$1.87
• Sara's Side Salad………………..$1.17
• Extra Salad? (more meat on your crash pad) ……$3.04
• Sweet Potato Chips & Dip……$3.50
• Veggies & Dip…….$3.50
4. Follow Us!